Goodbye Android TV. Hello Google TV - 5 Things You Need to Know About the Latest TV OS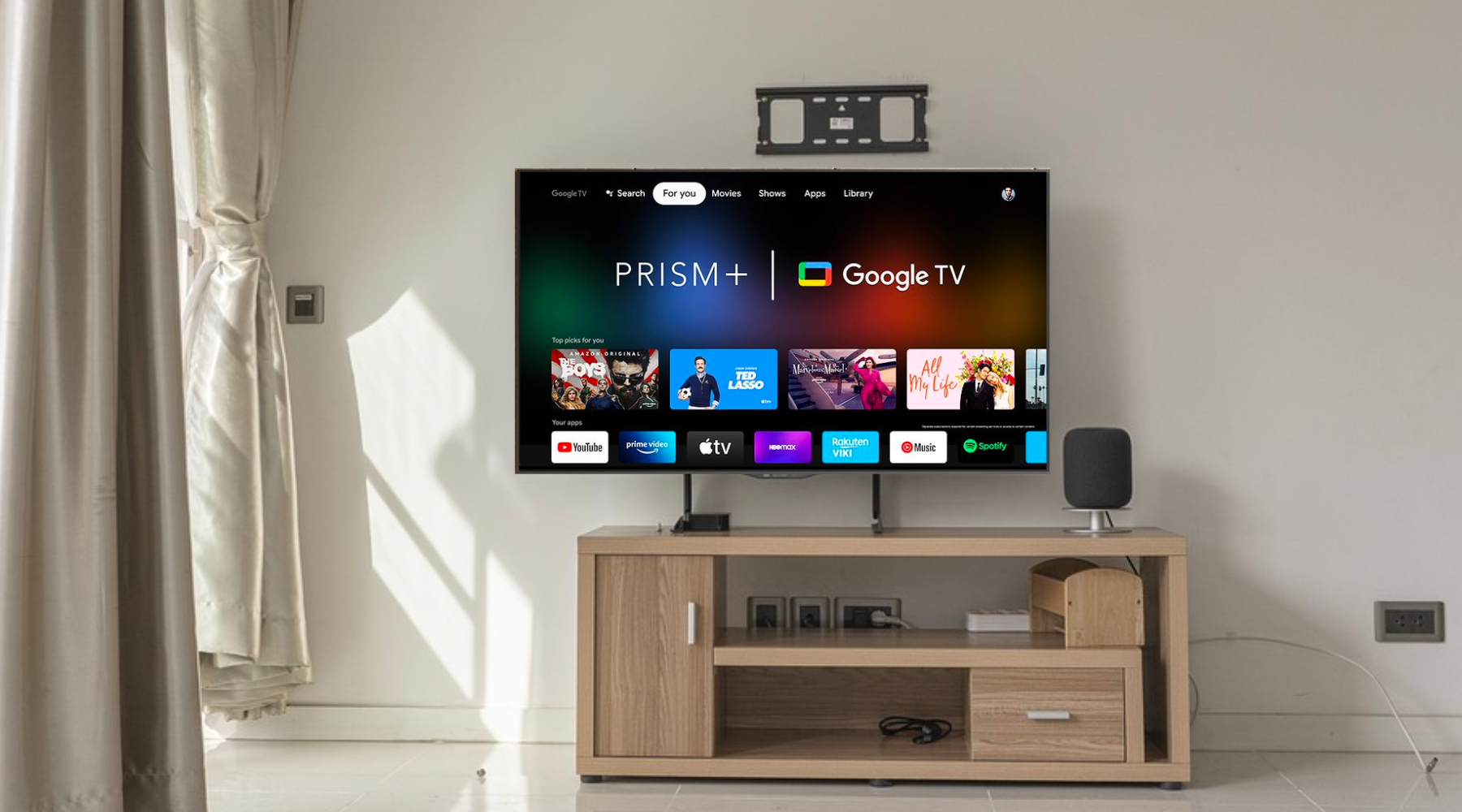 If you're looking for a TV operating system that has the latest features, you'll need to know about Google TV. 
It's the latest TV operating platform that allows you to access all your favourite streaming services on your homepage. The Google TV an upgrade over its predecessor, the Android TV, with an all-new sleeker and more intuitive interface, amongst other features.
Many of the PRISM+ TVs such as the Q55-QE and Q65-QE have incorporated Google TV. 
Here's how Google TV can enhance your viewing experience
1. Curated Content 
With the integration of Google TV, our PRISM+ TVs offer quick access to all your favourite content in one place. You won't need to switch between different streaming apps to find what you're looking for – everything is available right from your home page.
2. Customisable Home Screen
PRISM+ TVs with Google TV integration allows you to customise your home screen with all your favourite apps and channels, along with an improved personalised recommendation engine that suggests content based on your viewing habits. It also has an intuitive interface which means that it has a simple and easy-to-use navigation system. 
3. Voice Control
Navigating your TV will be made even simpler because PRISM+ TVs with Google TV integration offer voice control functionality.
You can now control your TV with simple voice commands! 
There are two types of voice control in our PRISM+ TVs:
For the QE Series such as the

Q55-QE

and

Q65-QE,

you can speak into the remote and tell your TV what you want it to do. 
Google Assistant will act like your very own personal assistant that will do what you want when you tell them to.
4. Parental Control
With today's easy access to all sorts of media, parents have a hard time filtering the content that is harmful and inappropriate to their children. But with Google TV integration, this will no longer be a worry. You can set up a kids profile and select only the child-friendly apps that you want to include in your children's home screens.
Image from TechCrunch+

5. Summary
Most TV owners have used Android TV, but Google TV is the way to go. It has completely redefined the experience of navigating your home screen, and is superior in functionality.
Make sure to optimise your Google TV experience with one of our top-quality PRISM+ TVs, such as the PRISM+ Q65-QE without breaking the bank!
FAQs
Can I use Google TV on any TV?
Google TV is available on select smart TVs and streaming devices. You can check the compatibility of your device or consider purchasing a TV or streaming device that supports Google TV.
Do I need a Google account to use Google TV?
Yes, a Google account is required to access and use Google TV. It allows you to personalize your experience and sync your preferences across devices.
Can I control my smart home devices using Google TV?
Yes, Google TV integrates with compatible smart home devices, allowing you to control them using voice commands or through the interface.
Can I stream live TV channels on Google TV?
Yes, Google TV supports live TV streaming services. You can access and stream live channels through compatible apps or services.
Can I cast content from my mobile devices to Google TV?
Yes, Google TV supports casting from compatible mobile devices. You can easily cast videos, photos, and more to your TV for a bigger and better viewing experience.